FREE EU DELIVERY FOR ORDERS OVER 89 EUR // 90 DAYS RETURN PERIOD

by ASTRUP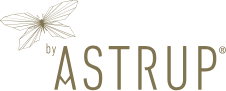 by ASTRUP® is a Danish brand created with a fervent desire to create unique, creative and high quality products.
Each product is made with love and care. The toys are created not only for play, but also to delight with their appearance and to make you admire them
You will find clean design, natural colors and classic Scandinavian style in each product of the brand.
Annually the brand donates money to a particularly important cause - the fight against cancer, driven by its desire to achieve a cancer-free World, caused by the personal encounter of the Astrup family with a tragedy caused by the disease.